Huruvalhi Island Raa Atoll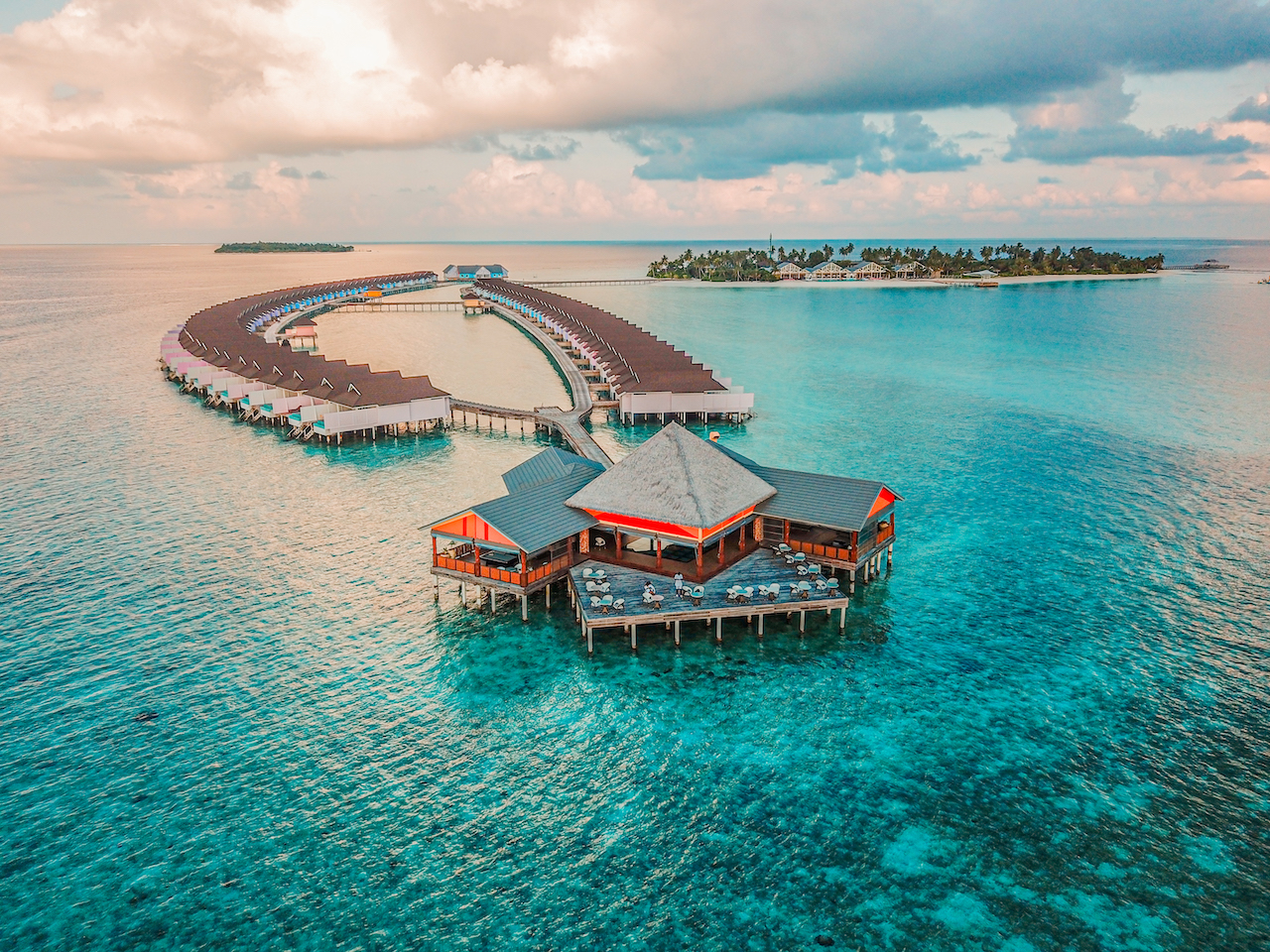 The Standard, Huruvalhi Maldives offers a distinctive fusion of leisure, fun, and excitement and is ideal for a romantic getaway, a weekend with friends, or a family vacation.
The Standard, Huruvalhi Maldives' food and beverages are inspired by the bounty and beauty of the Indian Ocean and regional tropics.
A fusion of local and global cuisines, as well as new flavors, with many hotel classics replying to the stunning landscape and ecosystem. Every meal plan includes meals served buffet-style in the main restaurant Kula. A $50 per person per night dining credit is offered at Guduguda or BBQ Shak for all All-Inclusive reservations.
Choose from a variety of dining alternatives, including all-day restaurant Kula, seaside BBQ Shak, and unique Maldivian overwater restaurant Guduguda. Then finish the evening at Beru Bar, nightclub with an underwater glass floor where they hold karaoke, movie nights, cocktail-mixing sessions, and more.
Spend your days exploring the island's natural beauty, snorkeling at the house reef or enjoying deep sea diving on a boat excursion, among other adventurous activities in the local waters.
The Standard Spa provides indoor hydrotherapy oasis, communal hammam, aroma steam room, daily yoga, and nine private treatment rooms for you to unwind and revive.
Aiming to meet the island needs with a wide range of facilities like 24hrs gym, tennis court, shop, in house doctor and also complimentary bicycle and Wifi in both guest rooms and public area.