Mahaanaelhihuraa, South Male' Atoll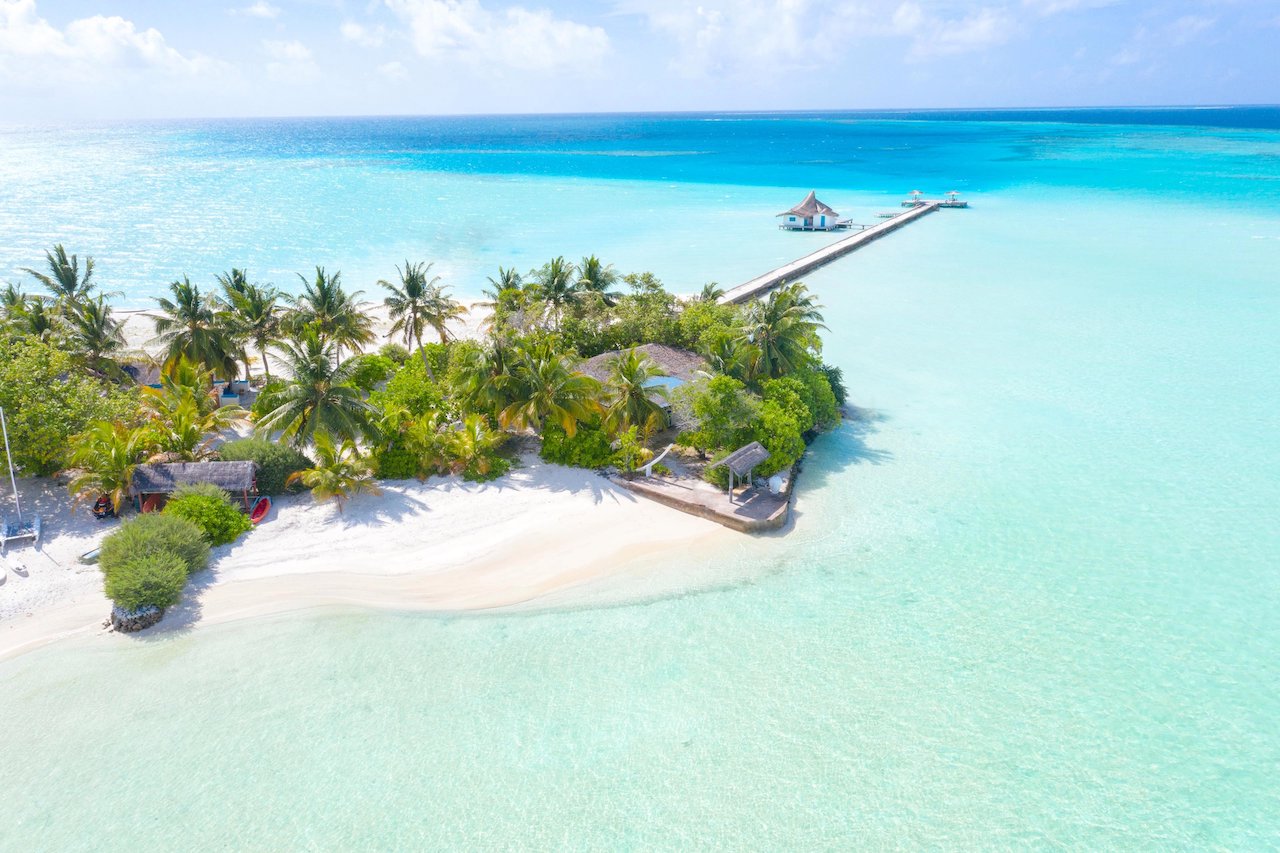 Rihiveli is located on the beautiful island of Mahaanaelhi Huraa in the South Male Atoll. The resort offers the finest of what the Maldives has to offer in a barefoot island environment. Allow yourself to truly appreciate the Maldives unparalleled and one-of-a-kind beauty.
The "Lagoon Restaurant" on the water provides buffet dinners with a variety of international cuisines and theme nights.
The "Sunset bar" on the sunset beach serves a wide variety of beverages, a snack menu, and different entertainment and indoor amusement options such as board games, table tennis, and a pool table.
The "Sand bar," located on sunrise beach, overlooking the picnic islands and is the ideal spot to enjoy a drink and snack during the day while relaxing on the beach.
Private dining experiences, such as in-villa dining, romantic meals on the beach or on a private island or sandbank, and unique celebration arrangements, are also available to guests on requests.
Guests staying at Rihiveli Maldives Resort may take part in a variety of activities and excursions, including motorized and non-motorized water sports, windsurfing, sailing, and dive programs such as Bubble Maker, Discover Scuba Diving, and advanced certificate courses. The Centre also provides diving programs to major atoll dive spots.
Accede to complete relaxation in a tranquil setting at the Nala Spa. Each of the treatments performed by skilled therapists is personalized and produced using items of choice to deliver the greatest relaxation of the mind, body, and soul.