North Male' Atoll , Republic of Maldives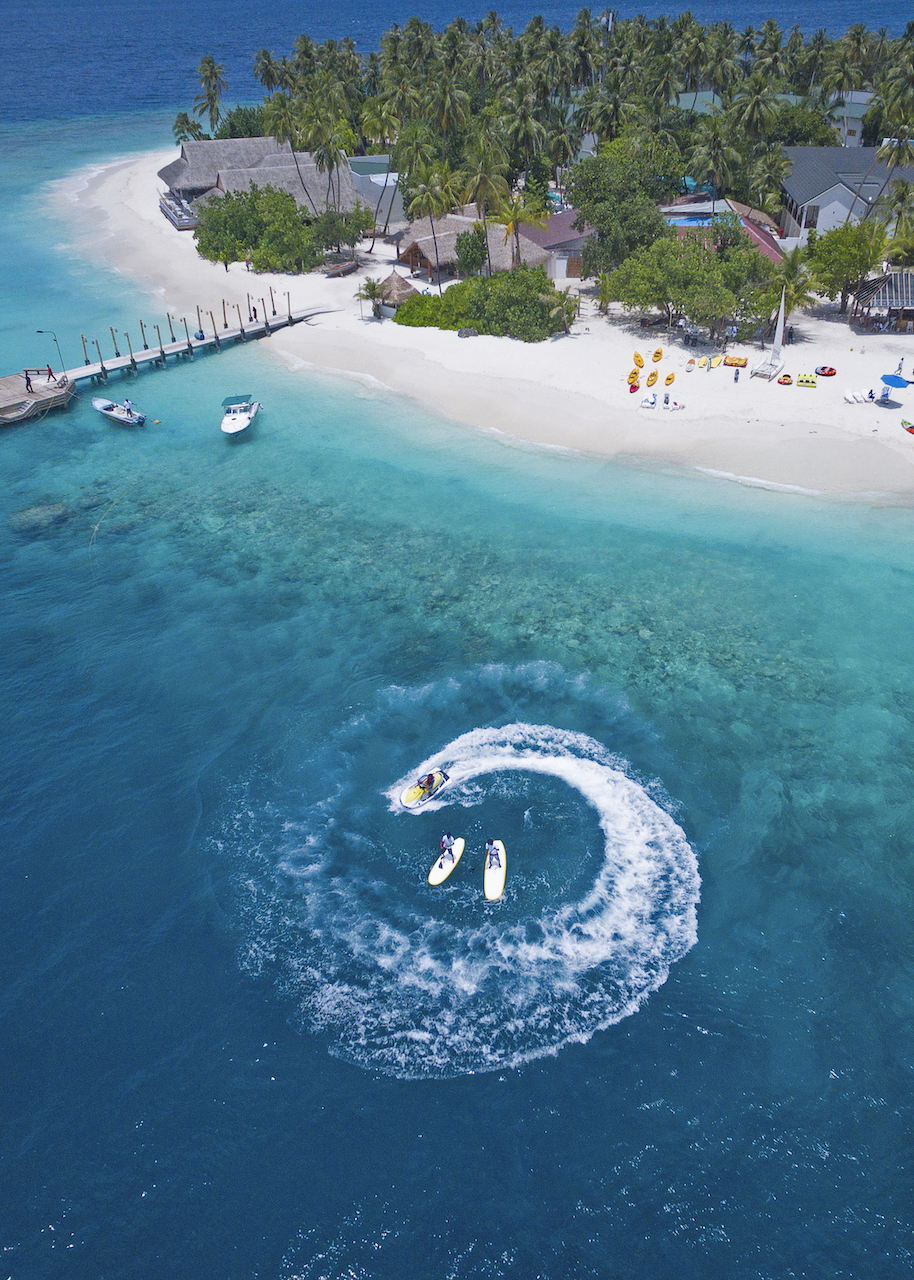 The stylish and contemporary private resort, which was recently constructed and planned, is just a 10-minute speedboat ride away from the airport. Get some sun at the beach, where you can enjoy parasailing, diving, or snorkeling at the 5-star Padi Dive School.
Malahini Kuda Bandos comes with a variety of gratify at the five dining outlets. Offering varieties of local and international cuisine to delicious perfection for your sense of taste enjoyment.
The "Maaga" relax at the water's edge and savor Breakfast, Lunch, or Dinner in this chic restaurant with a view of our lovely lagoon also you can enjoy the food outside while listening to the waves breaking around you.
The "Bluu" – Enjoy deliciously prepared meals from our thoughtful menu that was created and served with affection for you on the beach or inside Bluu.
The "Bar 75" available solely for you to quench your thirst when you frolic the day away at the beach!
"Inroom Dinning" don't feel like leaving the room. not to worry… order from our vast inroom dining menu !
"Beach Dinner "For a genuinely genuine dining experience, wiggle your toes in the sand and watch the sun go down or the glazing stars at night while you eat at our beach restaurant.
Many activities and excursions are available to visitors staying at Malahini Kuda Bandos Resort, including diving, snorkeling, watersports, spa treatments, flexibility, night fishing, big game fishing, night entertainment, and festival highlights.