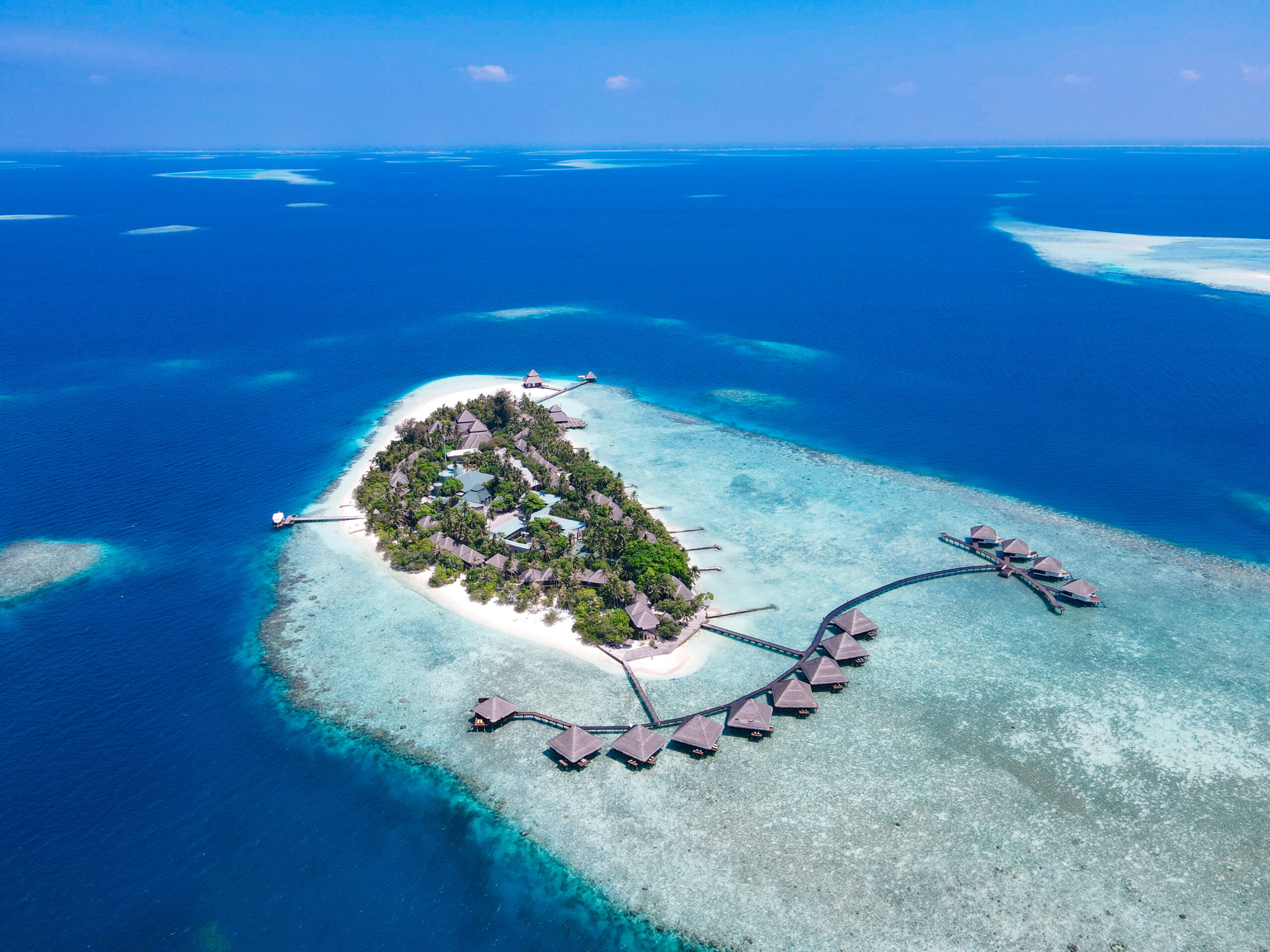 Adaaran Club Rannalhi Resort Maldives exudes an effortless opulence. Located on the South Male atoll of the island along the outer coral reef, this exclusive enclave is one of the premier resort options in Maldives. The overwater bungalows, some of which have their own exceptional views of the lagoon. During your stay at our welcoming Maldives hotel, bask in the golden sun, wander on the soft sands, and enjoy the warm Maldivian hospitality as you discover the rich tropical treasures of a dynamic island nation.
Under the shade of majestic palm trees our main restaurant and sunset bar provides a cool retreat for all day snacks,tropical drinks or a casual lunch.  Our pubs and restaurants are situated overlooking the ocean view with the white sand surroundings with the scent of the fresh sea and offering a variety buffet with foods from all over the world together with spectacular Maldivian cuisine. From breakfast to dinner, our main restaurant offers a varied menu that includes both continental food and local cuisine from the Maldives.
Adaaran Club Rannalhi lets you truly experience some fun in the sun and sand, offering a wide range of water sports in Maldives for all members of the family.Explore the world under water in its richest sense while you dive your way through it. Let the deep under water calm your soul while you enjoy the wonderful scenes that could only be found under the rippling waves of the sea. Housereef Rannalhi and a few Dive spots around Rannalhi house Reef have some of the best diving spots in Maldives and serves as a perfect spot for beginners (course and discovery scuba) and experienced divers, in fact the reef is sloping down for a max. depth of 20 meters.Formation – Table corals and hard corals Frequently seen – ghost pipe fish, turtle, white tip-, nurse shark, and if you are really lucky, zebra shark.