Hideaway Beach Resort & Spa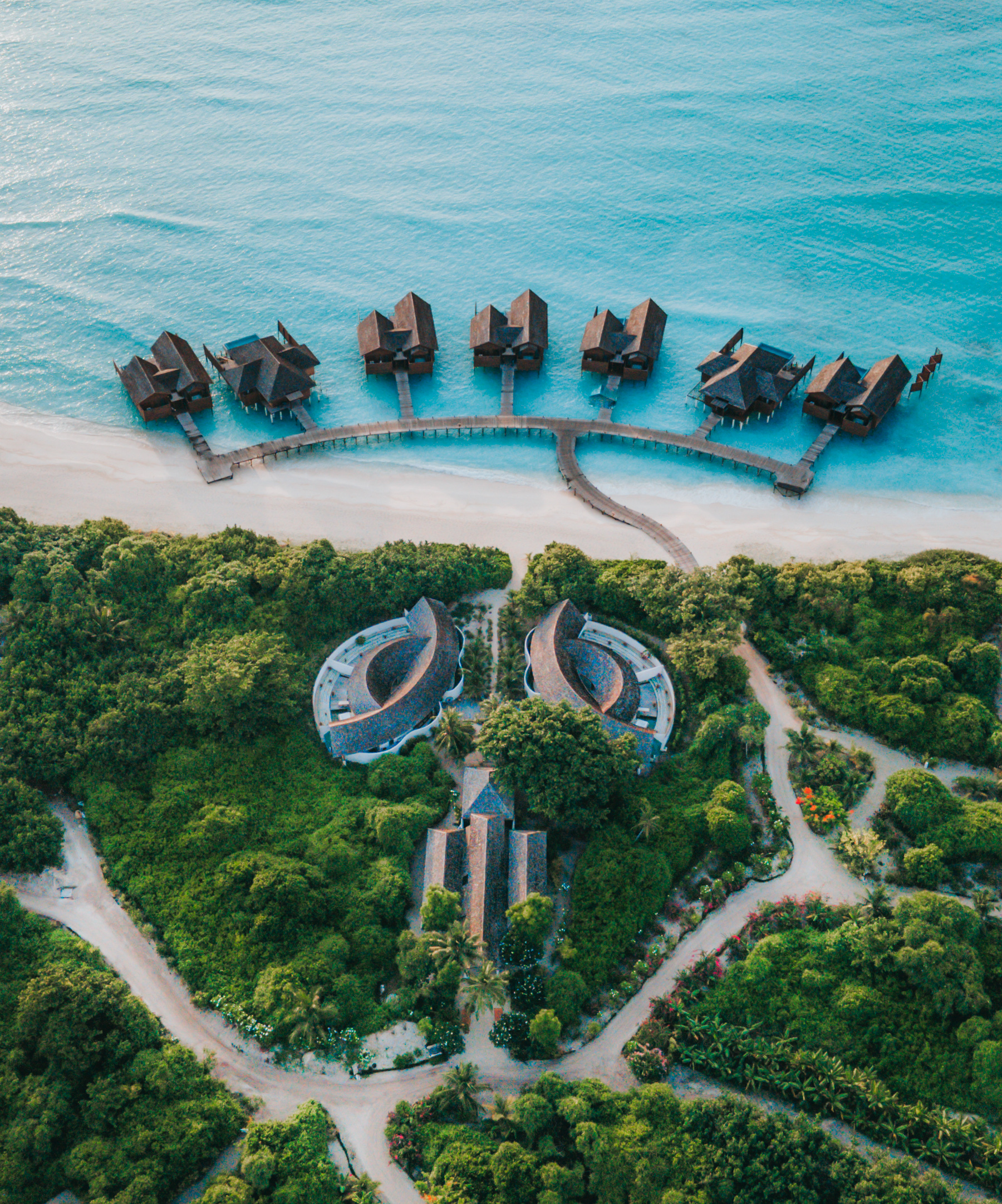 Photography & Videography

The northern Haa Alifu Atoll is home to the Maldives' Hideaway Beach Resort & Spa, the ideal island getaway. For those who desire genuine luxury and the ultimate solitude, an exclusive all-suite resort in the Maldives is available. This amazing resort, which is located on a private island with a crescent form, gives its visitors the option of private villas or private villas with pools so they can relax and experience a home away from home. This award-winning location, which has some of the largest beachfront villas in the Maldives, is known for its beachside or over the water villas and the corresponding seclusion levels offered. Food enthusiasts, foodies, and gourmets may all enjoy an exceptional gastronomic experience. A key component of the Hideaway experience is wellbeing, and the beautiful Hideaway Spa offers a variety of rejuvenation and relaxing therapies. This Maldives resort is surrounded by an unparalleled variety of fish life, making it a top spot for snorkeling and scuba diving. Hideaway is one of the most popular locations for honeymooners and the ideal Maldives escape, offering the height of romance. Families are welcome at Hideaway, where a robust Kids Club is available to keep young visitors amused while they are there.
5 Restaurants on Site
Meeru Bar & Grill- After a day in paradise, Meeru Bar and Grill is the ideal location to unwind with casual meals by the pool. The authentic pizzas, which are made by hand and baked in a wood-fired oven, the perfectly prepared meat on the Lava Stone Grill, and the lobsters that are cooked right on the grill are just a few of the mouthwatering dishes offered on the worldwide menu. While eating dinner outside on the deck, keep an eye out for stingrays, baby sharks, and fish swimming in the water below.
Matheefaru-With its vast and constantly-changing buffet, this sand-floored restaurant on the seashore extends a warm welcome to foodies. The team of experienced chefs at Matheefaru, which in the local language is known as coral reef, offer live cooking for the perfectly seasoned food created anyway you choose. Diners enjoy a magnificent dinner experience while seated on the open-air balcony beneath a blanket of stars. We advise reserving one of the two over-water private dining pavilions for an incredibly romantic experience.
Samsara Asian Fusion-Samsara Asian Combination offers tranquil surroundings together with an excellent fusion of elements from Thailand, India, and Japan. The restaurant offers superb fine dining, a teppanyaki table that will tantalize the taste buds, and a romantic setting with an open-air terrace placed on stilts over the breathtakingly blue lagoon. Samsara will be a planet,
Sunset Pool Cafe- At the Sunset Pool Café, savor flavorful cuisine with Asian and European flavors while taking in the breathtaking views. The poolside restaurant is open for breakfast, lunch, and dinner and offers breathtaking views of the island at all times.
Private Dining-The only restriction is your imagination; our chefs are ready to turn your culinary fantasies into reality. They can create a candlelit dinner for two under the stars, a charming picnic on a deserted Maldivian island, a private barbecue on a private beach, or an intimate seafood feast in a dining pavilion over the water.
A Once in a Lifetime Adventure
The Maldives are more complex than first appears. Our recreation team will be on hand to design excursions during your stay at Hideaway Beach Resort and Spa that will leave you with incredible memories that you will love forever.
Romantic getaways
People who wish to celebrate all things romantic will enjoy taking a private yacht out to sea or planning a romantic picnic on a small, uncharted sandbank.
Cultural  Visitis
With its palace and history of rebellion against the Portuguese two hundred years ago, Utheemu Island, the historical and cultural capital of the Maldives, would appeal to culture vultures. It is only ten minutes distant by speedboat.
Dessert Island Vacation
Without a "Robinson Crusoe" day tour to a desolate island, the beautiful tropical adventure, a trip to the Maldives wouldn't be complete.
Exploring the Ocean -Enjoy stargazing from a traditional wooden dhoni boat while taking in the beauty of the night sky. You can also go dolphin spotting or snorkel with turtles in our coral gardens.
These are but a few, but they are all intended to introduce you to the Maldives' serene beauty. Our staff can create the ideal schedule for beautiful moments, whether you're seeking romance, adventure, or culture.