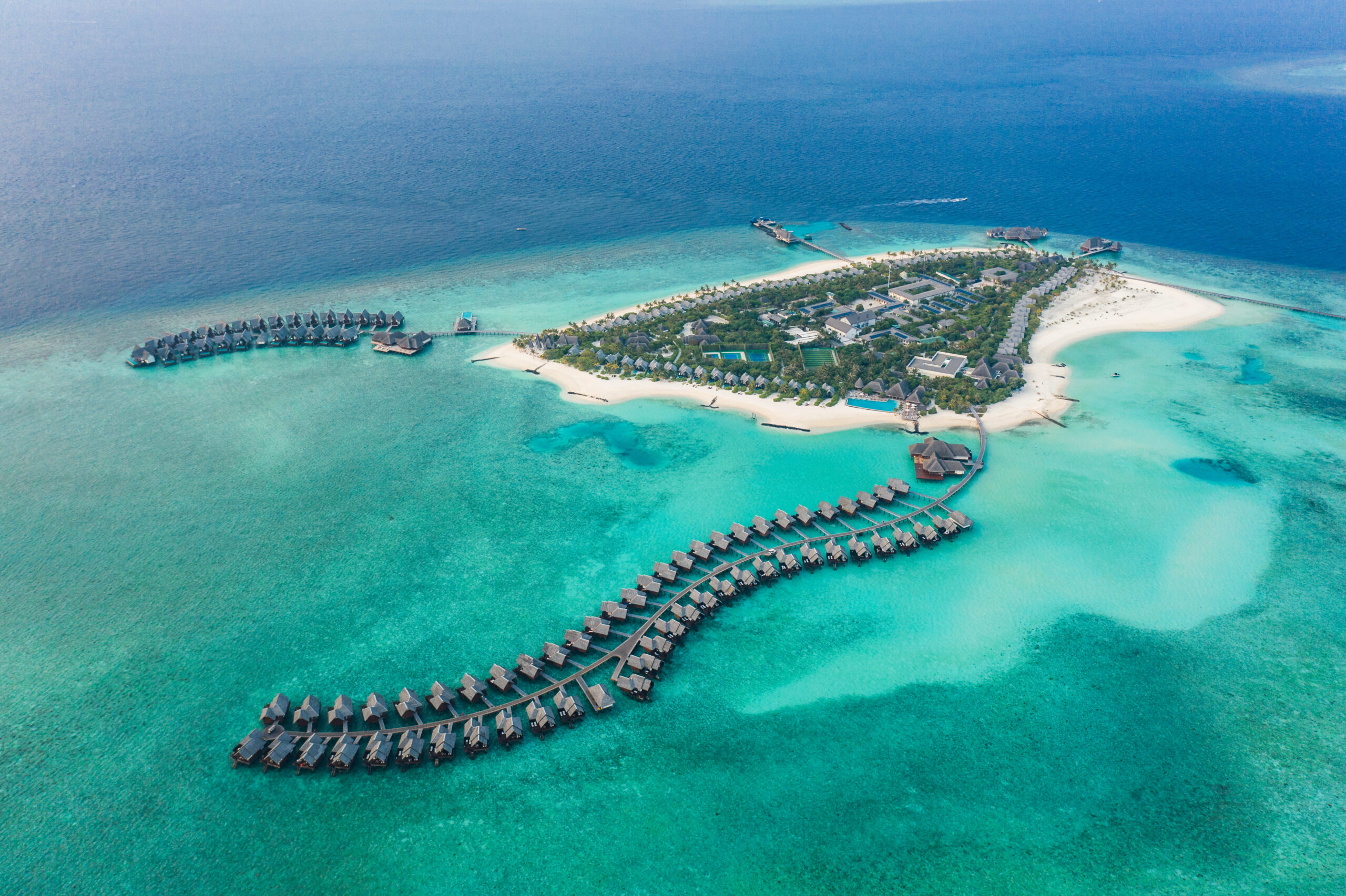 Woven into the tropical tapestry of the gleaming cobalt, sun-kissed hues of tangerines and violets, the all-villa resort, Heritance Aarah lies in the perpetual paradise of Maldives. Presenting guests with the most generous holiday experience, the Premium All Inclusive experience at the resort elevates the orthodox all-inclusive to new heights with tailor-made journeys of discovery.Seamlessly blending indulgent opulence with traditional aesthetics, Heritance Aarah is paradise personified. Welcome to your home away from home.
The resort offers a continental, buffet, or American breakfast each morning. The Premium All Inclusive Package is included in 5 Restaurants, Ranba, Ralu, Ginifathi, Ambula and Pizza Shack. The dining experience at Hathaa will take guests to the streets of Bangkok and Tokyo.  It is available with additional charges. There is a restaurant called Baani that is just available to people staying in Ocean Suites where you can connect and share while experiencing truly Modern Cuisine. Falhu Bar is only open to guests staying in Ocean Suites, while Udaras Infinity Pool Bar is only open to those staying in Ocean Residences.
Heritance Aarah welcomes you to immerse yourself in each of our activities and facilities with our Signature Experiences, which range from journeys of discovery to journeys of serenity. In one of the six treatment rooms at our overwater spa, which has a steam room, we at Aaarah draw on both Eastern and Western traditions to inspire deep relaxation, beauty, and healing traditional Thai massage.